A letter of reference or recommendation is a classic document for applicants to different positions. Usually, individuals require it when trying to get a job. Thanks to this paper, people from both sides may find out important information about each other. On the one hand, an employee can demonstrate the best skills and knowledge. On the other hand, an employer can clarify whether the exact candidate suits the requirements of the current position.
If you were asked to write a recommendation letter for a friend of yours then you must understand all the importance of this document. Its content has the most valuable meaning for a person and literally shapes an individual's destiny. Be a responsible friend and do your best to write a high-quality, convincing, and honest essay.
The following how-to is made exactly for people who are faced with a need to write a reference or a recommendation letter for a friend, relative, colleague. Probably, you don't have a similar experience to feeling free writing text and being sure of its quality. Don't worry and follow these guidelines. Using it step-by-step, you'll be capable of writing an amazing recommendation or reference letter for someone special.
What Is a Letter of Recommendation for a Friend
Our Writers Can Do Even More!
Our company possesses a team of strong and experienced SoP writers. You can familiarize yourself with some of them by viewing their profiles. After that, it would be easier for you to select a suitable writer for your order.
In the beginning, it's important to find out the general definition of this assignment. This is a one-page paper (usually) that is focused on the person's characteristics through the prism of a writer's experience with him or her. You are an author who describes the individual's skills, achievements, and other personal advantages. It shouldn't contain ordinary compliments as it is but must highlight the individual's strengths as a potential employee, partner, volunteer, student, etc.
This paper is usually used as a part of an application for a job. At the same time, it may be required for applying to a volunteer project, academic program, etc. The text's purpose also means a lot for an author so before doing your friend such a favor ask for more details. This step may seem useless but you require any appropriate information to work with.
There are a variety of recommendation letters. The one may describe only the personal features of a candidate, another could be dedicated to his or her professional achievements, etc. There are also comprehensive essays that include a brief overview of all important facts from an applicant's biography. It's important to understand that a letter recommendation format friend depends on the why and what an individual is applying for.
Reference or recommendation letters are usually used as synonyms but to be honest, have several differences. The first type of essay is general. Its author only should admit that he or she is acquainted with this person in question and may share several general facts with readers. The second type of essay is specific and detailed. It must contain facts, arguments, and evidence from the author's experience with the person in question. So in most cases, you have to prepare a recommendation letter instead of a reference letter. Find out beforehand what type of assignment your friend is expecting from you.
The Main Particularities of a Letter of Recommendation Format for a Friend
Take into account that this paper should be personal, informative, and honest. A high-quality essay of recommendation for a friend is meant to include the following information about your friend:
valuable experience at the same or adjacent fields;
useful skills as an expert or a beginner;
relevant knowledge required for the position of interest;
personal features that might help to perform the job;
previous achievement at the previous position or in the study.
While writing this assignment, you also need to introduce yourself. In the following how-to, you'll find what information is a must and which details are more than necessary.
Not every person is capable of being a creator of a letter of recommendation. It depends on the relationships between an applicant and an author. If you aren't close enough then you wouldn't be able to write an honest, comprehensive, and fair analysis of an applicant's personality. So relationships matter a lot, and the closer you are the better for the final document.
Here is the list of people who may be asked to write a recommendation paper: mentor, teacher, coach, member of an organization, childhood friend, close friend, family friend, classmate, client, boss, partner, etc. Depending on your relationships, the final document may also differ in a tone of voice, facts, style, etc. As an author, you are not bothered with your personal relevance to writing a letter of reference for a friend. It's better to focus on the content.
How to Write a Recommendation Letter for a Friend
It seems that you have already received a request from your friend or will receive it soon. If you have any experience in writing a recommendation letter for a friend or in the art of writing in general, then you don't have any doubt about what to do. But most people don't have such writing experience but can't refuse a friend in a favor. Just relax, there is nothing impossible to make.
Thanks to the following instructions, you will create a high-quality essay that mentions all modern requirements. Please, just focus on your goal and follow these recommendations.
Agree to do this favor
First of all, accept a request to write a reference letter for a friend. This is your chance to help him or her in reaching something important at the moment. Besides, if someone special has asked you for such a favor then this person highlights the importance of your relationships.
Then consider your relationships a little more. The answers you make to yourself will help you to select a proper writing style, vocabulary, arguments, and even special moments you have shared with your friend. This content will be very suitable for the recommendation essay.
Discuss details with your friend
You should meet and have a cup of tea to discuss details about this assignment. Give your friend a priority to share his or her point of view of what the final document should look like. Getting as much information as possible will bring good luck to you.
At this stage, you both should discuss the technical side of writing. Whether there are special requirements to a text or only general facts to mention – you must be careful. The quality of the text's formatting is very important to employers and admission committees no matter the organization's particularities.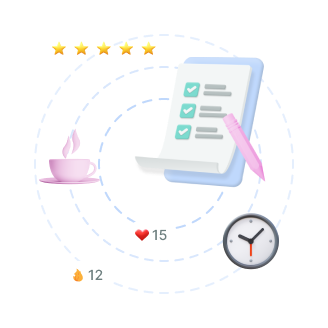 Clarify your writing plan
After the preparation stage is finished, here is time to write recommendation letter for friend. Every author who has ever written any paper knows that this process requires time and effort. It's important to set a deadline. Usually, doing this job doesn't take much time but the creativity crisis comes unexpectedly.
Also, schedule your plan to have extra days for revisions. Don't forget to edit so the final draft doesn't contain a single misprint.
Collect the list of arguments
Your goal is to create a personal letter of recommendation for a friend that highlights his or her best sides and helps to take a desirable position. That's why you need to collect proper arguments for the paper. Make a list of reasons why you recommend your friend and support the desire to get a new job or participate in the exact project.
Your arguments must include the individual's general and specific skills, knowledge, and experience. Make sure all the facts touch on the requirements for a vacant position. For instance, there is no need to mention a person's crush on pets if the job means working with software development for industry accounting.
Pay attention to perspectives
You need to show not only the current individual's skills and achievements but also an ability to develop new skills. It's highly important to be a flexible and teachable person in the modern world.
So highlight such features of your friend as an ability to make progress, build plans and reach them, make improvements, and so on. Use examples of how the person in question has already demonstrated such personal features as a matter of course
Think about unique stories
Being important to each other means you have shared plenty of special memories. You can make these stories work for your friend's perspectives!
Choose several stories that highlight the mentioned above skills and talents of the person in question. Such personalized evidence will both prove your arguments and describe your friend as a real human. Besides, people adore reading stories so they always memorize them as well.
Bonus Tips on Writing a Letter of Recommendation for a Friend
Now you are definitely capable of doing a good essay of reference for anyone. This knowledge will be useful for writing not only recommendation letters but also any formal documents. In case you want to level up your skills you may be interested in trying extra tips in writing.
Here are useful tips for all recommendation or reference essay's writers:
use all available information. Before you start making a text, it's good to ask your friend about the purposes of his or her admission. Find out the basic information about the organization of the application. It will help you to write more relevant content. Also, many companies post the list of requirements for admission assignments on their website – these facts will be useful too;
don't hurry up. Content creation requires time. Besides, make sure you plan your task properly. You may need several extra days on editing and proofreading the text. Also, it's a possible option to buy letter of recommendation if something goes wrong. Just make sure you have a reliable company you can trust;
make content brief and in-depth. As you would see in the following paragraph, most successful texts contain 1-2 pages. This is the perfect format for a recommendation letter. A one-page essay is totally enough to make a brief but detailed analysis of the person in question;
try to be original. It's great to pay attention to the experts' guidelines but you must be unique. Employers and members of admission committees have to deal with tons of similar papers so they are fed up with standard phrases. If you use more unique words and word combinations, you can improve a final draft by making it unique, memorable, and successful;
use proper structure. A greeting, an introduction, the main part, and findings – this is a typical structure most academic and business papers have. It is fair for your reference essay as well. Keep in mind that you need to place all information in causal order so it is read easily and organically.
A letter of recommendation combines controversial requirements. You have to add unique content but keep a traditional structure. Maybe, that is another reason why individuals experience so much stress while writing and often prefer to purchase such assignments from experts. But it's great to know you have options to choose from.
The Best Structure: What to Include in a Reference Letter for a Friend
Though there are no strict rules in selecting a format for a reference letter, there are several things you need to mention. A structure is quite free so you may place your thoughts on a paper in a free order. The main rule is to include the following information in your text:
salutation to make a good first impression and build a friendly contact with a reader. This is a formal part of a text that is still essential for a letter. You may use a traditional 'Hello' or 'Good afternoon' or add a more personalized greeting like 'Dear…';
a short introduction that explains what you are going to write about in the following letter. Usually, this is a one-sentence paragraph that explains that the following paper is a letter of recommendation for a friend of yours. It would be also nice to add an emotional phrase that you were pleased to share recommendations about such a good person as a person in question;
an introduction of yourself and a brief explanation of your relationships with the person in question. This is a part of the text that is dedicated to you. Please, place here your name, surname, job position, and company's name. Then explain who is the person in question for you, how you have met, and how long you know each other;
a paragraph with reasons why you recommend this person for hire. This is a list of general and specific statements about your friend. You may add basic positive features of him or her and share unique personal characteristics too. Anyway, you aim to mention all things that will positively affect the reader's impression of your friend;
a paragraph with arguments and evidence from your experience that confirm your suggestions. It's fair that a potential employer wouldn't believe in your words just because. Giving evidence is the most responsible part of the essay. Try to support every statement from a previous paragraph about reasons with the fact that confirms it. The best you can add is real stories from your experience that highlight relevant skills and perspectives of your friend;
a summary of your previous words. Not every example of a reference letter for a friend contains a conclusion but the greatest templates do. Confirm that you were glad to share your thoughts about the person in question and wish him or her all the best in the future. Make a one-sentence summary of all you have written before;
your contact information and signature. Let a reader know that you would be happy to share extra information about the applicant if something else is needed. Add your contact information so a potential employer or a member of the admission committee may contact you. Follow your words with a signature.
These parts of a reference and recommendation essay are the most valuable and essential. It's better to use the listed below structure and don't change the order of paragraphs.
Trust Your Complicated Tasks To True Professionals
Save your time and energy by placing your request now!
Order Now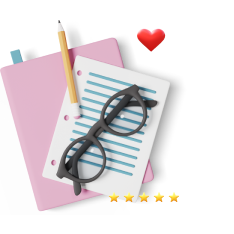 An Impact of a High-Quality Reference Letter Template for a Friend on Your Writing Results
A template is always a good bonus for a writer. It demonstrates an example of a golden standard you can rely on. Writing a reference essay or a recommendation letter for a friend for the first time isn't easy but several good templates will make the process easier.
A high-quality example reference letter for a friend will help you:
use it as a golden standard in many issues. For instance, you can find out the approximate length of paper, proper structure, relevant vocabulary, nice transition sentences, and so on;
avoid asking for extra tips. Such samples can give true answers to your questions and even replace professional assistance;
save time. This is a very important benefit especially if you hurry up to finish recommendation letter writing before the deadline;
make you satisfied. As a good friend, you can't stay away from your friend's worries. By playing an important role in his or her application, you will experience real satisfaction during writing.
Anyway, samples are great for both experienced and inexperienced authors. Using one or several templates, you'll only win in the end. So is your friend too. You may try to search for a good example on the Web and use it for free.
Reach Success in Writing an Example of Character Reference Letter for a Friend
Your first draft may not be perfect but it's fine. By using all the listed above tips and taking advantage of high-quality samples, you are able to provide your friend with a very good paper. So focus on this task, remember about all recommendations, and write a letter of recommendation for a friend like a pro. Yes, you can!
Don't forget that you may ask for professional assistance in writing, editing, and proofreading any assignments. Our team of experts is keen on preparing spectacular reference and recommendation essays within urgent deadlines. With proper qualifications and years of experience, we'll do this task for you. Feel free to use a professional letter of recommendation writing service and ask for the help of any kind!